In the upcoming new store system, we have built in the ability to reset the serials directly from the downloads section of your account which saves you having to contact tech support to get your license reset when you run out of activation attempts and want to install to a new machine or OS.
Here is an image of the workflow: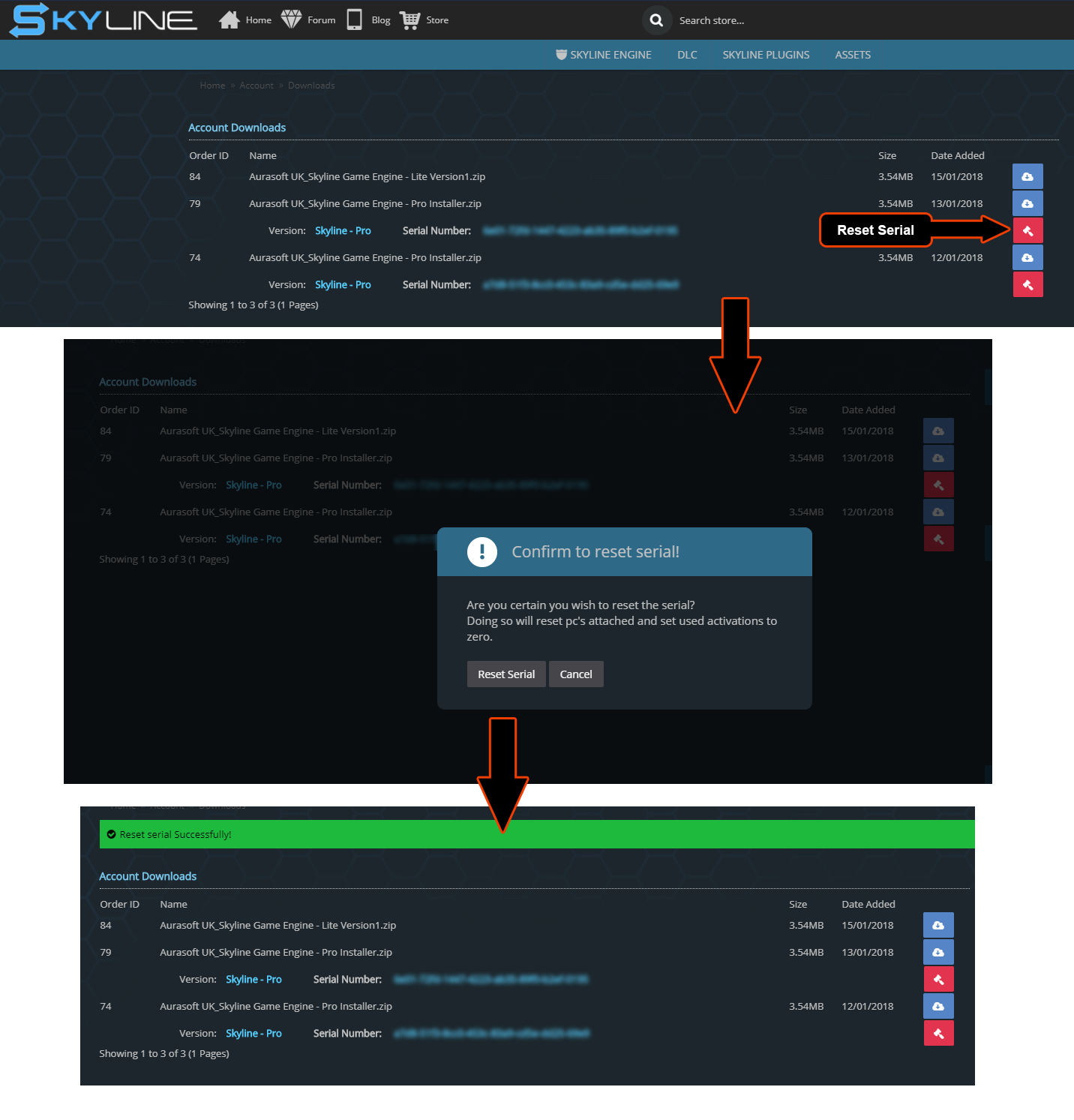 This will make it much easier for you to manage your own serials in the future.
The store is pretty much completed now with most to all features working, there is just the porting of the licenses to the new license system and also adding the old store users who purchased products back into this store. Set the skyline products up with descriptions and then get back to business as usual haha

Have a good week!